IF YOU HAVE ATLAS CHALET SHINGLES, WE HAVE A SOLUTION
We put a better roof over your house
Contact us for a no-obligation conversation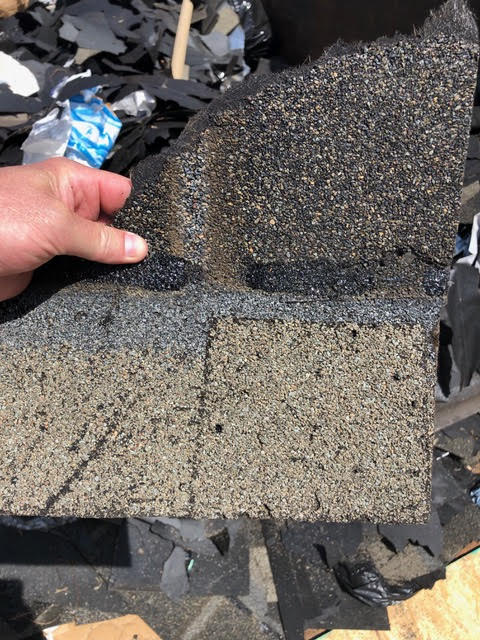 ATLAS CHALET SHINGLES: A BRIEF HISTORY
From the late 1990s until 2010, Atlas Chalet shingles were installed on several thousand homes across the Southeast. The Atlas Chalet shingle was an innovative and popular product because it was a 3-tab shingle designed to look like an architectural shingle without the higher architectural price tag.
Builders liked Atlas Chalet shingles because they could mark up the price of a home by advertising "architectural-style shingles" and pocket the extra money. Homeowners were happy because they thought they had a quality shingle on their home that was aesthetically pleasing.
The Atlas Chalet shingle also came with a 30-year limited warranty. Keep in mind, the quality of a shingle is often determined by how long its warranty is.
ATLAS CHALET SHINGLES DISCONTINUED BECAUSE OF COMPLAINTS
There have been numerous complaints of severe granule loss after just one or two years, and the Atlas Chalet shingle was discontinued in 2010 after allegations arose that it may be defective.
Some insurance companies offered to only "repair" the Atlas Chalet shingles, rather than issue a full roof replacement. With Atlas Chalet shingles, a repair isn't a possibility because there is no other shingle like it. A full roof replacement is needed. 
There were even insurance companies out there that refused to offer homeowner's insurance policies on a roof that has Atlas Chalet shingles!
Out of fear of having an uninsured home, several homeowners paid $10,000 or more out of their own pockets to replace all of their Atlas Chalet shingles. There are class-action lawsuits against Atlas Roofing, but homeowners will have to wait years to be reimbursed for their damaged roofs, even if the lawsuits are a success.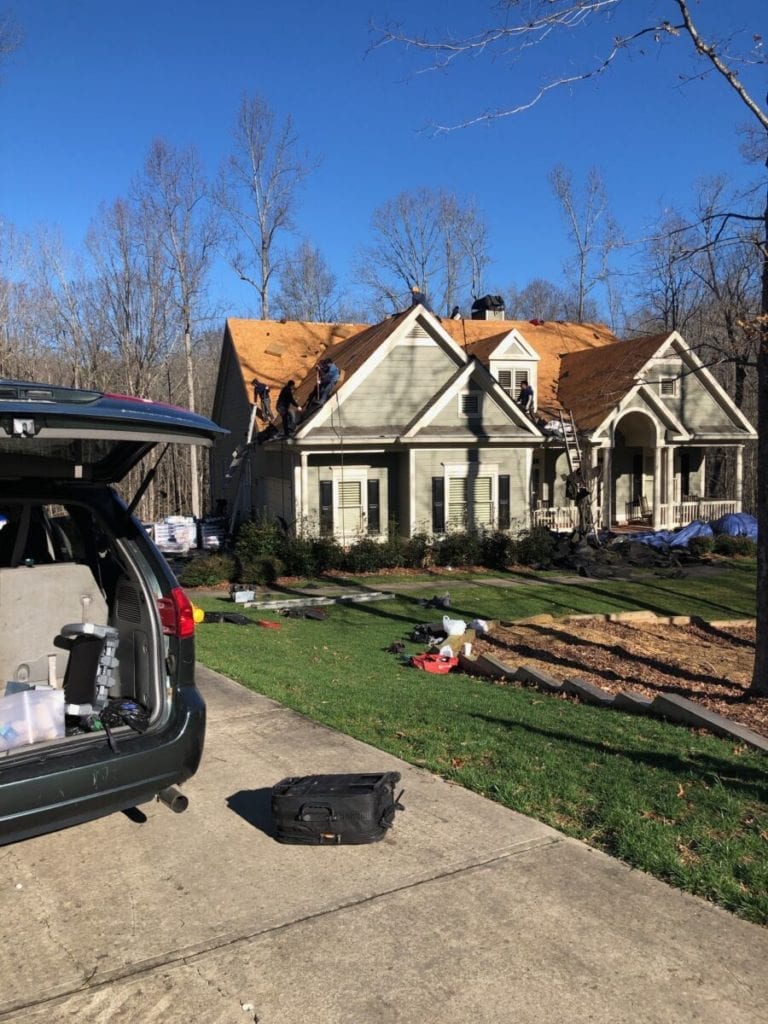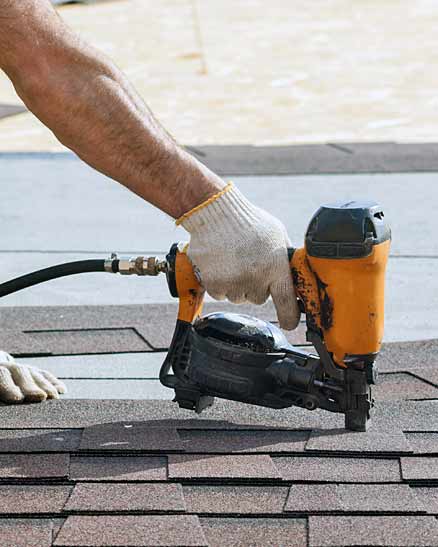 THE SOLUTION TO THE ATLAS CHALET SHINGLE PROBLEM
Situations like this are rare, but when they occur, homeowners need a solution that's more immediate than legal proceedings. That's why we offer simple terms to fix this problem.
We require no commitment unless we are able to obtain approval from your insurance company. If we do not feel we can obtain approval, we will not assist you in filing an insurance claim. However, we will introduce you to the local Atlas manufacturing rep to remedy your situation to the best of their ability.
If we feel we can obtain approval through insurance we will:
-Assist you in filing a "No-Fault" (act of God) claim.
-Provide your carrier with the following:
-Date of loss
-Type of loss
-Damage report
-Any other required information
-Meet with the adjuster
-Help negotiate the claim directly with your insurance carrier
-Guarantee to perform work for the exact amount and scope we negotiate with your insurance carrier.
Unlike other roofing companies who require money upfront, at HD Roofers, we only require payment after all work is performed to customer satisfaction and the customer has received payment from their insurance carrier.
We will provide lien waivers and insurance certificates upon request prior to construction and allow the customer to hire a structural engineer to verify the construction is sound prior to payment.
If issues are noted by the engineer, HD Roofers will compensate the engineer for their services and remedy any concerns prior to customer payment.
We want you to feel secure working with our roofing contractors. Call us and let's talk about getting a solid roof over your family's head.
"HD Roofers did an amazing job with my roof! I was worried their crew would damage my yard, but they cleaned up and I could never even tell they were there. I highly recommend them!"
"Hal gave me a very reasonable quote to fix my roof and I was right to trust him. His guys were here and gone in no time. My roof looks incredible! Great job!"
"HD Roofers provided us with a free consultation and did a thorough examination of our roof and explained the issues in simple terms. They did an excellent job with the installation and cleanup."
HD ROOFERS IS YOUR ROOFING COMPANY
HD Roofers is the roofing company that can handle all your roofing needs. From asphalt roofs, seam metal, to roof repair or installation, we do it all – including residential and commercial roofing. We help business and homeowners with roofing repairs as well as re-roofing jobs.
Our mission is simple:  to provide the absolute best roofing services in the industry. Nothing less than 100% customer satisfaction with every job.
We love working with our homeowners. We're located in Buford Georgia, but we provide roofing services all around Buford, Flowery Branch, Dacula, and all the way up to Braselton. If you live in these surrounding areas, call us and let's talk about how we can help you address any issues you may have with faulty shingles. 
We love working with homeowners and businesses all around the north metro Atlanta area.
We Service Local Locations | Georgia
When you have roofing problems, your entire building is at risk. Let the honest, dependable roofing contractors at HD Roofers help you today.