Who We Are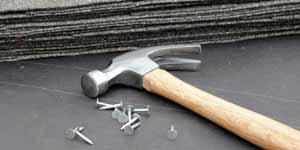 HD Roofers is family owned and operated. We have experience in all areas of roofing. From asphalt roofs, seam metal, to roof repair or installation, we do it all. In our years of serving homeowners in re-roofing and repairs, we continue to maintain an excellent track record of customer satisfaction.
Today, we have become one of the top rated roofing contractors in Georgia because we stand out above the rest due to our dedication to outstanding customer service, quality, and superior workmanship.
The roof is an extremely valuable part of your home or business and without a quality installation by a professional, you could end up with a roof that has re-occurring problems. At HD Roofers, we are experts in the roofing industry and we have the necessary knowledge and experience to solve all your roofing problems.
Our objective is to satisfy each customer by completing their roofing project with quality, dedication and integrity. HD Roofers' reputation has been built on providing our clients with professional installers, superior quality, honesty, trustworthiness and complete reliability. Let us be your roofing contractor.
Call or contact us today for a FREE roofing consultation!
"I am so happy with my new roof!!! It is the best looking roof in the neighborhood!"
"No money up front you do not pay until the job is complete! They also upgraded my roof with Architectural High Definition Shingles, Synthetic Felt and a Deluxe 50 year manufacturer's warranty! Add in excellent customer service and no one can beat HD Roofers!"
CONTACT US
Get in touch for any queries you may have

Let the experts at HD Roofers take care of any and all worries about your roof.