Contact HD Roofers for a FREE no-obligation Consultation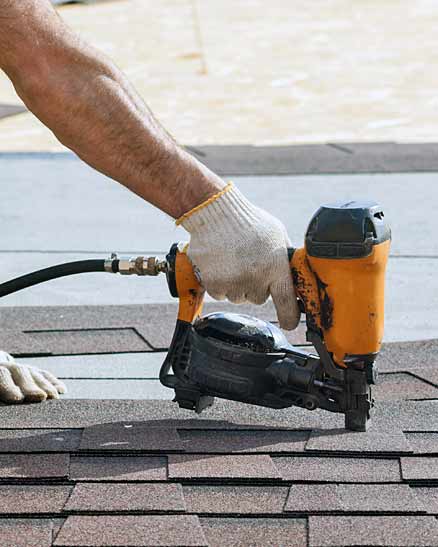 When you have problems with your roof, you need someone you can trust. Most people hire a roofer based on price alone, but the truth is that's only one factor in hiring a good roofing contractor. You have to look for integrity as well. That's what makes HD Roofers the best roofers in Georgia. For more than 10 years, we've been going the extra mile to provide quality, affordability and dedication.
With residential roofing, we know that your home is your largest investment. Never take short cuts with something as important as your roof. Call the professionals who will get the job done right and done to last. Call HD Roofers today.
Roofing Contractors That Do It All!
Homes around metro Atlanta tend to take a beating over time. We have some fairly rainy seasons that bring down branches and entire trees. That's why you need a roofing company you on your speed dial.
At HD Roofers, we'll do everything you need with your roof. Call us or contact us below to begin discussions about protecting your home.
Roofing Services You'll Love
You can pay more to work with some of the big-name roofing contractors or you can go with a local roofing company like us. Why pay more? Some of the services we provide include:
-Roof inspections
-Roof repairs
-New roof installation
-Commercial roofing
-Apartment roofing
Call us at 404.666.4304 and let's get started today!
Good roofers are more than just a few guys in a truck. It takes experience. Not only are we a great choice for installing a new roof on your home, but we can handle some of the bigger jobs like roofing for condos and apartment roofing. 
So, whether you need a new roof on your home, your business or your entire apartment complex, call HD Roofers for a free consultation. 
ROOF REPLACEMENT:
ONE BIG CONSIDERATION
There are a lot of roofing companies around Buford- everything from random guys in trucks to reputable roofing contractors. But, there are some things a homeowner should always be aware of when it comes down to replacing your roof.
The biggest thing to be aware of before agreeing to work with any roofer is the payment arrangements. Most contractors understand how to work with insurance companies in order to get paid, but how much money has to come out of your pocket while waiting for the insurance?
That's where HD Roofers can help. We're big enough to handle the financing of your roof replacement but small enough to where you don't have to pay for all our expensive advertising. We help you get the roof you need when you need it without worrying about the finances.
Call us and let us explain how to make your new roof affordable. We make roofing simple for homeowners just like you.
"HD Roofers did an amazing job with my roof! I was worried their crew would damage my yard, but they cleaned up and I could never even tell they were there. I highly recommend them!"
"Hal gave me a very reasonable quote to fix my roof and I was right to trust him. His guys were here and gone in no time. My roof looks incredible! Great job!"
"HD Roofers provided us with a free consultation and did a thorough examination of our roof and explained the issues in simple terms. They did an excellent job with the installation and cleanup."
HD ROOFERS IS YOUR ROOFING COMPANY
HD Roofers is the roofing company that can handle all your roofing needs. From asphalt roofs, seam metal, to roof repair or installation, we do it all – including residential and commercial roofing. We help business and homeowners with roofing repairs as well as re-roofing jobs.
Our mission is simple:  to provide the absolute best roofing services in the industry. Nothing less than 100% customer satisfaction with every job.
We love working with homeowners and businesses all around the north metro Atlanta area.
Our Local Roofers Service The following Locations in Georgia:
When you have roofing problems, your entire building is at risk. Let the honest, dependable roofing contractors at HD Roofers help you today.