Roofers You Can Trust in Dacula
We make roof repairs affordable!
We put a better roof over your house

Roofing Services You'll Love
No homeowner ever wants problems with their roof, but it happens. That's when you need a roofing company you can actually count on to do the right thing.
It storms quite a bit around Dacula, and when it does, it seems like every guy with a pickup truck comes around trying to pick up roofing work. We suggest you never trust door to door "roofers".
Roof Repairs Without Debt
Most homeowners think that roof repairs or getting a new roof will cost an arm and a leg. We provide roofing services our customer love- mostly because we don't require any money up front! Who doesn't love getting their roof fixed without debt? 
Contact us and we'll explain how we do it. It's really quite simple. No tricks or gimmicks. 
When you have problems with your roof, you need someone you can trust to get everything done. For more than 10 years, we've been going the extra mile to provide quality, affordability, and dedication. Here are the roofing services we provide:
-Roof inspections
-Roof repairs
-New Roof installation
-Commercial roofing
-Apartment roofing
With residential roofing, we know that your home is your largest investment. We never take short cuts with something as important as your roof. Call the professionals who will get the job done right and done to last.
Roofers That Help You Make Informed Decisions
Getting your roof fixed is no small decision. That's why you don't need some commissioned sales guy giving you a high-pressure sales pitch. That's just not us.
We look at your roof and give you an experienced perspective on your situation with our best recommendations. We tell you what we'd do if it was our roof. From there, we encourage you to talk to your family and let us know from there. It's that simple.
HD Roofers did an amazing job with my roof! I was worried their crew would damage my yard, but they cleaned up and I could never even tell they were there. I highly recommend them!
"Hal gave me a very reasonable quote to fix my roof and I was right to trust him. His guys were here and gone in no time. My roof looks incredible! Great job!
"We provide a free consultation where we do a thorough examination of your roof and explain our findings in simple terms. From there, we walk you through all the appropriate options and give you an honest quote for the job. We'll explain our process and set clear expectations- and we always exceed the expectations!"
Mike

The #1 Roofing Company In Dacula
We admit it. There really is no rating system for roofing companies, but if there was, our goal would definitely involve being number one! How would you do this? Simple. Treat our customers better than they would want to be treated.
To do this, we would:
-Provide honest, straightforward estimates
-Do what we say we're going to do
-Treat your yard, shrubs & property with the highest respect
-Clean up as we go
-Work fast while doing a great job
From the very first phone call to the time you are referring us to your neighbors and friends, our staff works to earn and keep your trust. To us, that's just how to do business.
Call HD Roofers if you have any roofing issues at all. We're happy to help you determine the best path for your home.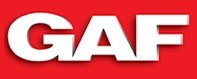 HD Roofers is YOUR roofers company
HD Roofers is the roofing company that can handle all your roofing needs. From asphalt roofs, seam metal, to roof repair or installation, we do it all – including residential and commercial roofing. We help business and homeowners with roofing repairs as well as re-roofing jobs.
Our mission is simple:  to provide the absolute best roofing services in the industry. Nothing less than 100% customer satisfaction with every job.
About Dacula
Home to some of the oldest buildings in greater Atlanta, Dacula Georgia is located in eastern Gwinnett County. Originally named "Hoke" after a Seaboard Air Line Railroad Executive. This was later changed due to protests by the Post Office Department bring about the name "Dacula" which is a combination of Decatur and Atlanta.
Near Dacula is the Braves minor league team the Gwinnett Stripers and not far from that is the Mall Of Georgia where there are so many choices of places to eat, shop and play.
Click here to learn about roofing costs in Dacula. 
Our Service Area
We love working with homeowners and businesses all around the north metro Atlanta area.
We Service Local Locations | Georgia
When you have roofing problems, your entire building is at risk. Let the honest, dependable roofing contractors at HD Roofers help you today.
CONTACT US
Get in touch for any queries you may have

Let the experts at HD Roofers take care of any and all worries about your roof.